A Homeowner's Guide to Finding a Reliable Electrician in NKY
Finding the right electrician for your home can be a daunting task. You want to make sure that you choose someone who is professional, experienced, and reliable. If you're looking for a residential electrician in Northern Kentucky, there are some key factors to keep in mind when choosing an expert to meet all of your electrical needs.
Determine Your Electrical Needs - Assess your current electrical setup and decide on the specific services you will require from an electrician.
Before you start looking for a reliable electrician in Northern Kentucky, it's important to assess your current electrical setup and determine the specific services you will require. This will help you narrow down your search and find an electrician who is experienced in handling the particular needs of your home.
Do you need to install new lighting fixtures, upgrade your electrical panel or repair faulty outlets?
Once you know what services you need, it's easier to choose an electrician who has the necessary expertise and skills to get the job done right.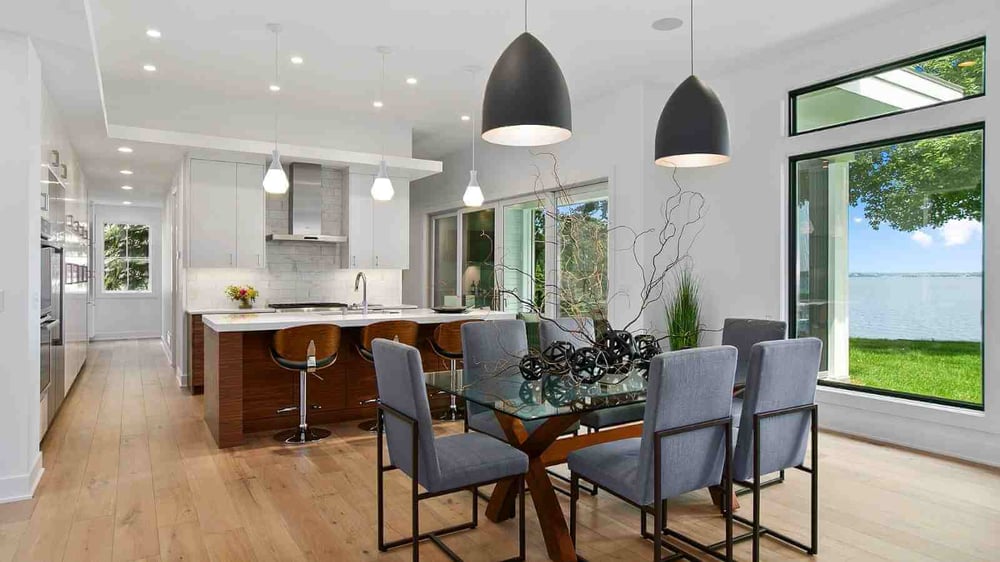 Look for Proper Licensing and Certifications - Verify that the electrician has proper licensing and certifications to ensure quality workmanship.
When looking for a reliable electrician in Northern Kentucky, it's crucial to verify that they are properly licensed and certified. This serves as proof of their training, qualifications, and expertise in the field.
Not only does this ensure quality workmanship but it also provides protection to you as the homeowner in case something goes wrong during the electrical work. Before hiring an electrician, ask for their license number and check with the state licensing board to confirm that it is valid and up-to-date.

Read Reviews and Ask for References - Check online reviews and ask for references to gauge the electrician's reputation and past work experience.
In addition to verifying licenses and certifications, it's important to check an electrician's reputation before hiring them for the job. One of the best ways to do this is to read online reviews from previous clients.
Check out sites like Google, for feedback about their work quality, reliability, and customer service. You can also ask the electrician for references from past clients who can speak to their experience with the electrician directly.
Reach out to these references and ask about their satisfaction with the quality of work provided as well as any other relevant questions you may have before making your final decision.
By doing your research ahead of time, you can ensure that you are hiring a reliable professional who will get the job done right.

Get Cost Estimates and Compare - To get the best value for your money, obtain cost estimates from multiple electricians in Northern Kentucky before making a final decision.
When it comes to finding a reliable electrician in NKY, it's important to get multiple quotes and compare them. This not only helps you find the best value for your money, but it also gives you an opportunity to ask questions and get a better understanding of what each electrician offers.
Be sure to provide as much detail as possible about your electrical needs so that the estimates are accurate. Once you have received several quotes, take some time to review them carefully and make notes about each one.
Look beyond just the price and consider factors such as experience, qualifications, and reputation. By taking these steps, you can be confident that you are making an informed decision when selecting an electrician for your home.
Ask for Referrals
Start by asking your family, friends, and neighbors for recommendations. If they have hired an electrician in the past and were satisfied with their work, chances are you will be too.

2. Check Credentials
It is essential to select a licensed contractor who has the necessary permits and insurance in place to operate in Kentucky. You can check their credentials through the state's Department of Housing, Building, and Construction.

3. Look for Experience
A reliable electrician will typically have years of experience under their belt. An experienced electrician knows how to handle complex electrical problems around your home or business and deliver quality work.

4. Good Communication Skills
Good communication skills are crucial when it comes to hiring an electrician. A reliable contractor should be able to answer all of your questions patiently while keeping you informed throughout every step of the project.

5. Get Quotes
Getting quotes from several reputable contractors can help you compare prices, as well as get a sense of what's available out there. When receiving these quotes, make sure that they include the total cost of materials needed for the job.

6. Read Reviews/ Testimonials
Reading online reviews or testimonials from previous clients can provide valuable insights into what working with a particular electrician might be like. It helps to do prior research on review sites such as Yelp and Google before finalizing on a service provider.

7. Warranty Guarantee
A good electrician always stands behind their workmanship and should offer you some form of warranty guarantee on any repairs or installations done by them.


These seven tips can ease your search for a reliable electrician within NKY area while assuring your home is safe and functional when it comes down to installing or repairing your residential electrical systems at an affordable rate!