Solar Lights or Low Voltage Landscape Lighting?
Lighting has always been a necessary part of our lives, but all the types of lighting available today have come a long way. In recent years, two types of lighting have emerged as popular outdoor lighting options: solar and low-voltage landscape lighting.
Solar Lighting Harnesses The Power Of The Sun
Solar lights are an excellent option for property owners who want to save energy. Solar lights use the sun's rays to power them and don't require any additional electrical wiring or outlets. These light fixtures absorb the sun's energy during the day and then turn on automatically when it gets dark out, providing consistent illumination to your outdoor spaces.
As you might imagine, this capability makes these lights ideal for areas with limited access to power sources. Plus, they're easy to install and maintain since you don't need to worry about running power lines.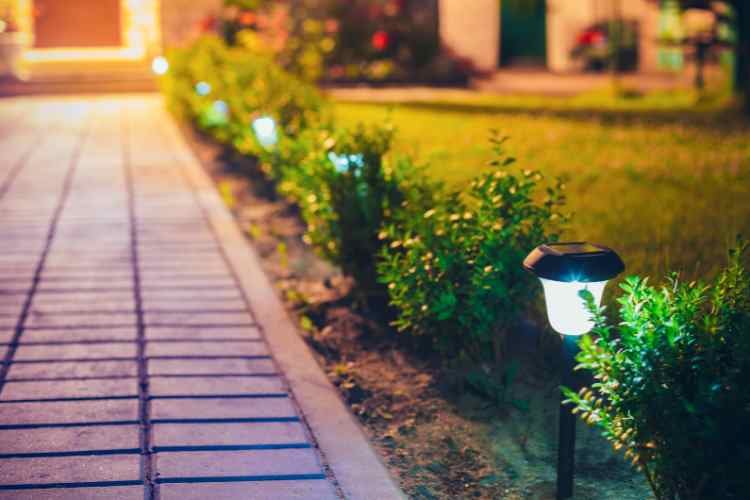 Solar lighting is attractive and cost-effective if you add accent lighting to your sidewalks, driveway, or other landscaping elements with minimal effort. Whether you choose spotlights, solar flood lights, or other solar lighting, you'll quickly fall in love with the brightness and ambiance these lights can bring to your property grounds.
Low Voltage Landscape Lighting Is Versatile And Functional
Whether you want to light up your front entrance, highlight a garden path, or add more visibility around your pool area, low-voltage lighting is another viable option for outdoor lighting.
Unlike solar lighting, which operates from stored energy from the sun, low-voltage landscape lights use 12-13 volts of electricity and requires special wiring for safe installation.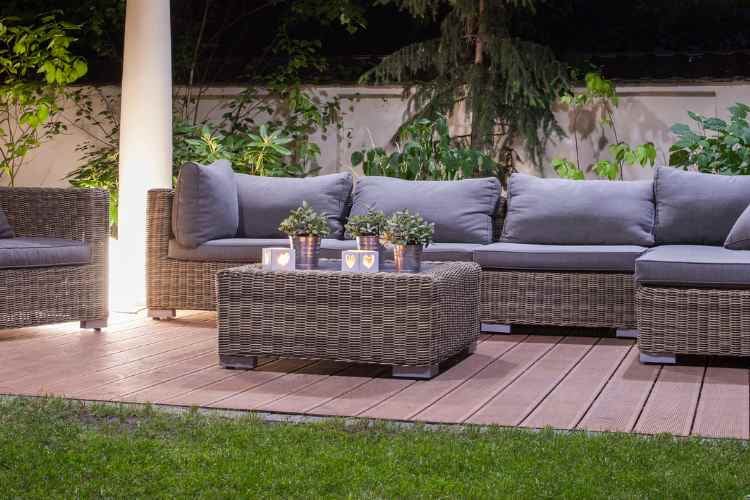 Low-voltage lighting is an excellent choice for those who want more control over their outdoor lighting, offering both style and functionality. A wide range of designs can provide added visual interest to your property and extra light to ensure safety and security on your grounds.
This type of lighting also uses very little energy and can last up to 10 years before needing replacements.
Increase Security And Safety On Your Property
When evaluating potential home upgrades, solar and low-voltage lighting offer increased security and safety. Both lighting options can light up dark areas on your property, making them safer for walking and driving. Plus, both lighting options can deter potential intruders since they make it difficult to hide in dark corners.
Ultimately, deciding between solar and low-voltage lighting depends on the layout of your property and what you want to achieve with the lights. Solar lights are an option if you need a cost-effective way to light up outdoor spaces until you have low voltage lighting installed.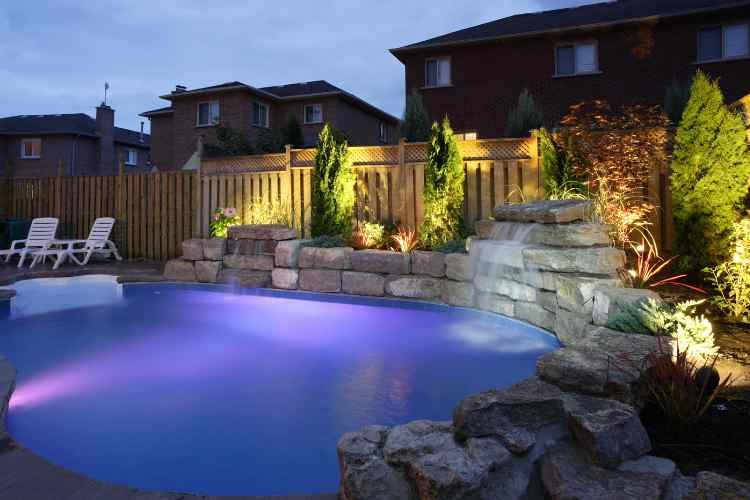 Low-voltage landscape lighting is ideal if you need greater control over their placement and intensity or want to create dramatic lighting effects.
Affordable And Customizable Lighting Solutions
Solar lighting and Low Voltage Landscape Lighting are excellent options that can improve your home's safety, security, and visual appeal.
Affordable and customizable, homeowners can tailor these lighting solutions to their specific needs and property layout. So whether you have a large garden, a small walkway, or a reflection pond that could benefit from additional light, there are multiple options to suit your needs.
With proper care, solar and low-voltage lighting can last for many years, so investing in the right lights can be a cost-effective way to upgrade your property. And due to their customizable capabilities, these lighting options will surely bring a beautiful ambiance to your outdoor spaces.
What Are The Advantages Of Professional Landscaping Light Installation?
Professional installation helps to ensure that your landscaping lights are installed correctly and meet all safety standards. In addition, you save time, elbow grease, and money by avoiding potential problems.
Professional installation also ensures that your landscape lighting system is aesthetically pleasing. The installers can place the fixtures in the best locations to create a beautiful ambiance in your outdoor space.
So for those who want to add distinction and beauty to their property, consider investing in low-voltage landscape lighting. You can transform your property into a more welcoming and safe environment that provides both form and function.
Premiere Electric Company provides a variety of landscape lighting services. We have an experienced team of licensed electricians knowledgeable about the different lighting solutions available and can help you select the best option for your property.
Contact Premiere Electric Company today to get started on transforming your property with low-voltage lighting solutions. We are excited to help you create a safer and more beautiful outdoor environment.